Fireplaces and Chimneys Moline, IL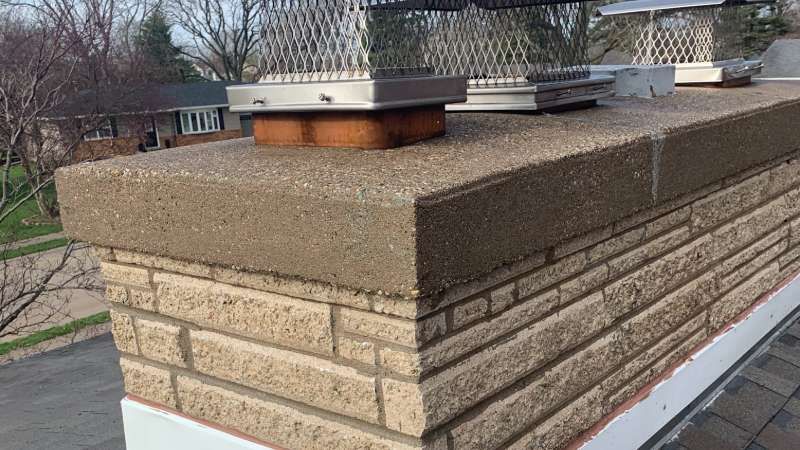 Fireplace and Chimney Construction and Repair in Moline, IL
A masonry fireplace built by a craftsman will add warmth and beauty to your home or space.
If you have a working fireplace in your Illinois home or building currently then there is little need for us to convince you of it's usefulness.  From heating your home naturally (in the case of a wood burning stove) to setting the ambience or tone in your restaurant, dining hall, hotel or even some modern offices.
A beautiful and well built brick or stone fireplace makes for a more luxurious and relaxing experience for all.  Fireplace and chimney construction is much more than just stacking some bricks and mortar…  The construction of fireplaces and chimneys is an art form, that takes several years of training to learn, and decades more to master.
Stonemasons that specialize in building fireplaces and chimneys must also understand the complexities of fire, heat and smoke and how it reacts within the confines of a chimney and how that translates to a good or bad experience for your home or building.  There are many details in fireplace design and construction that make a difference in how your fireplace looks and performs.
R.A Masonry, LLC is a masonry contractor based out of Moline, IL and serving Rock Island County, Scott County and the surrounding area.  We specialize in all aspects of fireplace and chimney construction, modifications and repairs.  From repairing that old brick masonry fireplace to designing and building a one-of-a-kind unique river rock fireplace that stretches from floor to ceiling.  Our skilled stonemasons take great pride in the works we complete in our customers home and businesses.
Fireplace and Chimney Services in Illinois
Brick Fireplace and Chimney Construction
Stone Fireplace and Chimney Construction
Outdoor Fireplaces and Cooking Areas
Fireplace and Chimney Masonry Repairs
Structural Upgrades For Fireplaces and Chimneys
Why Choose R.A Masonry, LLC For Your Fireplace and Chimney Projects?
When you choose R.A Masonry, LLC to build, repair or restore your fireplace and chimney in your home or building you are partnering with a professional mason with more than 6 years experience.
We'll spend the time to guide you through the process, discussing the pros and cons of different fireplace and chimney designs and what will be most suitable for your structure and your budget.  One thing is certain and that is that you can count on receiving expert advice, fair pricing and a beautifully new fireplace or chimney.
If you'd like to schedule your initial consultation or an estimate please call (309) 230-6851 or fill out our online contact form and we'll get right back to you.