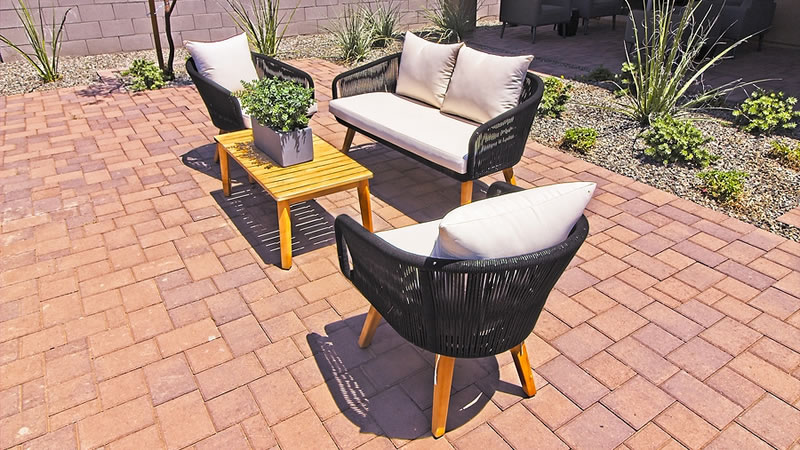 Are you considering the addition of a new brick patio for your home or place of business?  Interlocking brick patios offer durability, elegance and an old world look and feel for any property.
When you need brickwork done on your property, it's important to make certain that it's done right to ensure both a beautiful and a durable result.  If an interlocking brick patio is not laid and set correctly from the beginning it's not going to look very good in a very short years of being exposed to our weather.  With a little extra time and knowledge when installing a brick patio could well last for more than a century!
R.A Masonry, LLC is a full service masonry contractor based out of Moline, IL and serving Rock Island County, Scott County and the surrounding area.  We specialize in the design and construction of brick patios using pavers and/or interlocking brick.  From patios to driveways to sidewalks and more we can complete any size or shape of flat brick work.  If you have some specific ideas, something you've seen from a magazine or a TV show perhaps, we have the experience to help you achieve the same look for your home.
Brick Patio and Pathway Construction Illinois
Brick Patio Design
Brick Patio Construction
Brick Patio Repairs
Interlocking Brick Patios
Brick Paver Patios
Brick Walkway and Pathways
Brick Retaining Walls
No matter who you choose the quality of your brick patio will depend entirely on the knowledge and experience of the mason completing the work.  When you choose R.A. Masonry, LLC you're partnering with a professional who has more than 6 years of experience working on projects just like yours.
If you'd like to schedule your initial consultation or an estimate please call (309) 230-6851 or fill out our online contact form and we'll get right back to you.