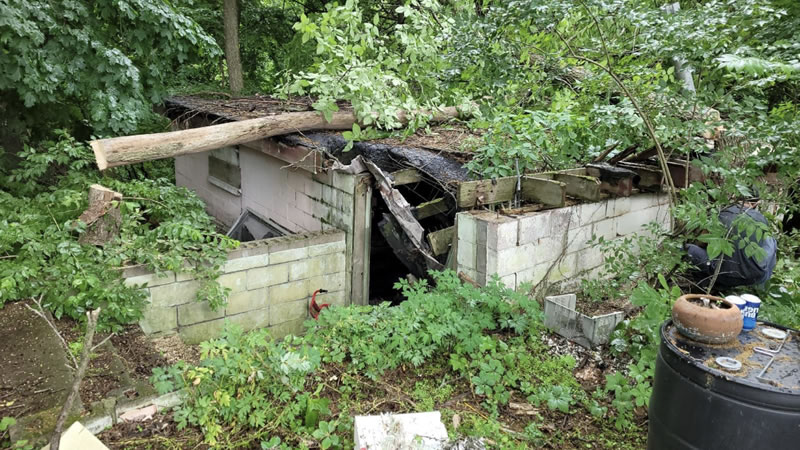 Foundation and Stonework Demolition Moline IL
Do you have an old foundation, brickwork, or stonework on your property that you'd like to have removed?  Concrete demolition and removal is hard work and requires the use of some heavy equipment.  The concrete or brickwork must first be broken up and then loaded into a dump truck using an excavator.  It must then be disposed of at the proper facility.
R.A. Masonry, LLC is a masonry contractor based out of Moline, IL and serving the surrounding area. We specialize in concrete, brick, and stone, demolition and removal services.  Whether you have an foundation you'd like demolished and removed, or an old brick wall you'd like torn down, or any other concrete or brickwork, the team at R.A. Masonry can help.
Demolition & Removal Services We Offer:
Concrete flatwork removal
Concrete pad removal
Brick wall tear down and removal
Failed retaining wall demolition and removal
Concrete foundation removal
Concrete driveway removal
Old patio removal
Old chimney and fireplace removal
How Much Does It Cost To Demolish & Remove Concrete?
The cost can vary but most projects are in upwards of $2000 for demolition and removal and can go as high as $10,000 or more depending on the size and scope of the project.  There is manual labor involved, heavy equipment use, trucking and transportation, and disposal fees.  In order to give you a firm price on your demolition and removal project we really need to see what you'd like removed so we can get a much clearer picture on the scope of work and equipment required.
If you'd like to schedule an estimate to demolish and remove concrete or brickwork please give us a call (309) 230-6851 or fill out our online form and we'll get right back to you.